Dr. Ryan Giel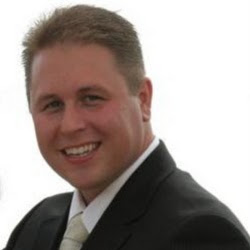 Dr. Giel received his pre-medical training from Excelsior College in NY and graduated Cum Laude from New York Chiropractic College in 2002.
Upon graduation Dr. Giel practiced chiropractic at a multidiscipline office in New York City for 2 years alongside medical doctors, physician assistants, physical therapists, and other chiropractors. He then moved to Charlotte North Carolina and was certified to use NASA inspired computer technology to analyze and treat the spine. He has been in private practice since moving to Charlotte in 2004. Dr. Giel is currently in the process of becoming a Certified Chiropractic Sports Physician (CCSP).
---
Kate Watts
Office Assistant
Kate is a Charlotte native who enjoys the area and people that it contains. As a North Carolina Bar Certified Paralegal, she likes learning and helping others with her obtained knowledge base. She is very passionate about educating the community on what a healthy lifestyle and chiropractic care can do for individuals. Kate understands the value of spinal health and takes pride in the importance, as well as, the benefits of chiropractic treatment for optimum performance. She finds pleasure in watching patients get better through chiropractic care and is eager to help patients with all their questions or concerns. When she is not assisting at the office, she likes spending time with her family and dogs, reading, running, and hiking.