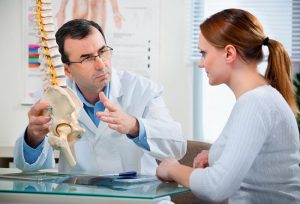 Minutes before midnight on April 29th 2015 House Bill 528 a bill that dictates Chiropractic patients co-pays came up for discussion according to an article by Mark Binker of the Capitol Broadcasting Company. The bill in question governs co-pays for chiropractors by classifying them as specialists. Co-pays for specialists in most North Carolina plans can run upwards of $60 as opposed to primary care doctors co-pays running $15 to $30.
Republican Justin Burr, R-Stanley makes the point to his colleagues "The specialist classification creates a financial disincentive for seeking cost-effective, non-invasive and non-pharmacological treatments." The bill would prohibit insures from charging larger co-pays to physicians performing medically similar procedures. A similar bill was proposed back in 2005 by Jim Black a Mecklenburg County Democrat who later pleaded guilty in federal court to accepting cash from a small number of chiropractors between 2002 and 2005. The Black scandal resulted in ethics reforms, and lawmakers quickly reversed the provision he had proposed causing high chiropractic "specialist" co-pays. Scandal aside, the North Carolina chiropractic community has remained politically involved by making 105 contributions totaling almost $50,000 to various state House and Senate candidates during 2013 and 2014.
"All we are asking is that patients have a choice if they wake up in the morning and they want to go to their chiropractor, that they don't have a financial disincentive," Joe Siragusa, a chiropractor who serves as executive director of the North Carolina Chiropractic Association.
Bill 528 cleared the House at 11:39 pm and needs the state Senate's approval.