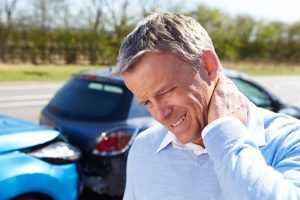 If you or a loved one have been injured in a motor vehicle accident it is extremely important for you to seek the advice of a trained health care professional as soon as possible. Do not stay quiet hoping the problem will work itself out.
If the accident was not your fault you have a few options to choose from within the first few days after the accident.
The first option is to go directly to the hospital if you are experiencing significant pain upon impact or immediately after. You can take the ambulance if you cannot transport yourself and are seriously injured.
Another option is to go to a chiropractor the day of the accident or in the coming days. Chiropractors that deal primarily with car accidents and personal injury cases are equipped with the knowledge and technology to properly diagnose and give immediate palliative care when appropriate. A car accident chiropractor should x-ray (if appropriate) and thoroughly examine you that day. After your evaluation the chiropractor will determine if onsite treatment is necessary and clinically appropriate or if further evaluation from another specialist is needed. We work with specialists that can provide care with no upfront costs.
A third option would be to see your medical doctor. If you seek the advice of your medical doctor, know that most medical doctors do not deal with car accident victims regularly. A medical approach to healing can lead to long term health problems and a loss of coverage by the at fault insurance company. Often times they fall prey to the old school thinking of medicate, immobilize (think neck brace or bed rest) then wait and see. If you wait too long to follow up your initial evaluation (usually greater than two weeks) the insurance company will reimburse for that initial visit but nothing else. Medications and time do not heal the long term effects of car accidents but they can give you some immediate relief. Initially the pain subsides due to reduced inflammation but without any hands on accident rehabilitation, scar tissue sets in. Scar tissue causes long term problems like arthritis, herniated (slipped) discs and pinched nerves. Arthritis is permanent once it sets in. Someone suffering from arthritis can only hope to contain it and minimize any pain that may occur as a result of it. Pinched nerves can result in radicular type pain (pain radiating down the arms and or legs). Other problems that can arise as a result of treating car accident injuries with chemicals as opposed to hands on rehabilitation are a loss of necessary spinal curvatures, loss of range of motion and decreased muscle flexibility. All of these things can directly cause or contribute to things like herniated (slipped) discs that are supposed to cushion the bones of the spine. A painful herniated disc will require the help of a specialist as will any of the other long term effects of a car accident that wasn't properly treated from the start. The care needed to correct these problems would be covered by you, out of your own pocket if you took the wait and see option after a motor vehicle accident.
Do not take the wait and see approach, time is of the essence; if you seek the help of your medical doctor, a local hospital, your Aunt Suzie or an urgent care, do yourself a favor and make sure you follow up within a two week time frame with a highly rated accident chiropractor that is local.
Accident Recovery Center in Charlotte, NC does not require a referral by anyone, simply pick up the phone, give us a call and schedule an appointment; we even offer same day appointments. We have highly trained professionals that will verify liability meaning we will make sure the accident is through no fault of your own and that it is covered by the appropriate insurance company. If the accident is partially your fault, the bad news is that you will not be covered by the other drivers insurance. The good news is that we will help you in any way we can to get you the care you need. In some instances patients have a separate policy called medical payments that will cover care even if the accident was their fault. If we find that you have no coverage but you have already accrued a bill with us, we will not hold you liable to pay it. At this point you will most likely still need treatment and at this point we will sit down and discuss options so we can move forward with the necessary care.
Our trained professionals can also assist in helping our patients find an attorney. If you already have an attorney that's great we can work with any attorney's office. The attorneys that we recommend are attorneys that we have worked with in the past and whom our patients have had nothing but excellent experiences with. Attorneys make the whole processes of dealing with a car accident easier. If an attorney takes your case you will no longer be bothered with insurance adjuster's phone calls, questions and requests. All communication goes directly through the attorney. Attorneys pay for themselves by negotiating a monetary settlement for the patient's pain and suffering after they have completed rehabilitation for their injuries. Pain and suffering pay outs by the insurance company are often far greater when negotiated by an attorney than if negotiated by an inexperienced car accident victim. In most instances (not all) a car accident victim should only worry about getting themselves better and leave the negotiations to the professionals. Time is of the essence again in this situation because the more communication you have with the insurance adjusters, the more likely an attorney will not be able to help you. It is always a shame when we see patients try to negotiate their own settlement against the advice of an attorney only to realize that the adjuster really doesn't have their best interest at heart. They suddenly realize that the adjuster is really only interested in saving money for the billion dollar insurance company. By this time it's too late; no attorney can help them. We will recommend some of the best attorneys in Charlotte that will consult with you for free and only take your case if they are confident they will put you in a better situation with them, than without.
Lastly our administrative professionals will organize all of your accrued bills, the doctor's notes and any pertinent accompanying documents. We use the most up to date software and are able to send out your entire case chart within one business day to the appropriate party. The Accident Recovery Center's ability to do this is the quickest in the industry; other offices may take two weeks or more to send out your information possibly resulting in a delayed settlement.
Your's for better health,
Accident Recovery Center