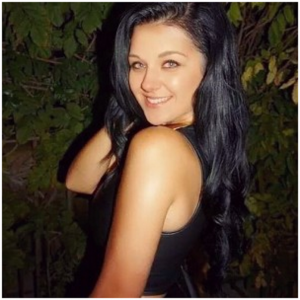 The ARC Immigrant Scholarship Award is the Accident Recovery Center's way of giving back to the community and they have honored their first scholarship winner, Ms. Aleksandra T. from Phoenix AZ, with a $1,000 award to pursue a degree in Architecture from Arizona State University.
The 500 – 1,000 word essay-based scholarship opportunity asks prospective recipients to write about the following topics; greatest challenges upon arrival to this country, and how you have coped with them, greatest achievement or proudest moment here in the United States, and a description of academic interests, and possible career choices moving forward.
Aleksandra T's essay response described a fighter who always tried her best to look at the bright side and persevere. Aleksandra came to the United States in 2003 at the age of 8 with her mother, father, and brother. The family had lived through the destruction of war in Sarajevo, Bosnia and with two rapidly growing children decided to make a change and leave the rest of their family behind in the war torn land. Shortly after moving to Phoenix Arizona Aleksandra's parents split leaving her mother to work many hours to support herself and two kids all of whom barely spoke English. Her father left the family without any support and as you could imagine this was the toughest time in Aleksandra's life. Through the years the English improved, so did the jobs, and life. Aleksandra was always interested in the structure of buildings and highways. She has always wanted to be a part of their design and construction and thus always wanted to be an architect. Her dedication to school has paid off so far, by 18 years of age she had earned her Associates degree and is now pursuing her dream of becoming an architect at Arizona State University. In addition to her studies Aleksandra gives back to the comminuty by volunteering for various charitable organizations.
Congratulations Aleksandra T. we are truly proud of what you have accomplished in the face of adversity, and we are happy to help you continue your quest for greatness with this $1000 scholarship, we know you will go far, keep up the good work.
Your's for better health,
Accident Recovery Center