Meet Our Charlotte Chiropractor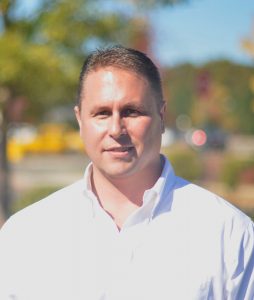 I have been a board-certified chiropractor for the last 10 years. As a chiropractor, I practice wellness care. This means I help people rid themselves of functional diseases like headaches, fatigue, sleep disorders, sinus/allergies, neck pain, mid back pain, low back pain, weight trouble, and digestive disorders. I do this without the use of drugs or surgery. With 10 years of experience, I have treated my fair share of difficult cases. What I have found is that most functional diseases, things you don't catch, but instead develop like headaches, fatigue, sleep disorders, sinus/allergies, irritability, aches and pains, digestive disorders, and weight trouble have three main causes. These problems can stem from one or a combination of the three causes. They are:
Past traumas (neurological)
The physical effects of stress (hormonal)
Chemical toxicity (bio-chemical)
Once we can determine where the problem is coming from then, and only then can we develop the most appropriate treatment plan for the patient.
Specialties:
Computer adjusting (eliminating the need to twist, turn, pop, or crack)
Massage therapy
Physical rehabilitation
Laser therapy
Herniated disc decompression
Education:
Dr. Giel received his pre-medical training from Excelsior College in NY and graduated Cum Laude from New York Chiropractic College in 2002.
Upon graduation, Dr. Giel practiced chiropractic at a multi-discipline office in New York City for 2 years alongside medical doctors, physician assistants, physical therapists, and other chiropractors. He then moved to Charlotte North Carolina and was certified to use NASA inspired computer technology to analyze and treat the spine. He has been in private practice since moving to Charlotte in 2004. Dr. Giel is currently in the process of becoming a Certified Chiropractic Sports Physician (CCSP).