Dr. Ryan Giel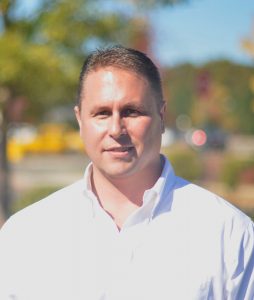 Dr. Giel received his pre-medical training from Excelsior College in NY and graduated Cum Laude from New York Chiropractic College in 2002.
Upon graduation Dr. Giel practiced chiropractic at a multidiscipline office in New York City for 2 years alongside medical doctors, physician assistants, physical therapists, and other chiropractors. He then moved to Charlotte North Carolina and was certified to use NASA inspired computer technology to analyze and treat the spine. He has been in private practice since moving to Charlotte in 2004. Dr. Giel is currently in the process of becoming a Certified Chiropractic Sports Physician (CCSP).
---
Vanessa
Vanessa has been in the Chiropractic field for two years now. She loves to learn new things. She is a people person so making people feel good comes easy to her. Raised in Charlotte, NC ; Vanessa likes to travel and relax.